hi!!
welcome to my home on the world-wide web!
here you'll find a general collection of random stuff i make or write or enjoy or find nostalgic
click any of the navigation buttons to be taken to some of my pages!
--*-*-*-*--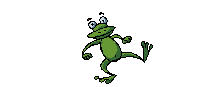 --*-*-*-*--
today's mood:
--*-*-*-*--
today's weather: space....
today's theme
updates
2023年08月04日
~-*-~
hi!
added an art and music page! it's accessible from projects :]
the great refactoring is complete!
we're using css grids now!! wooooo !!
updated to-do list
~-*-~
2023年07月25日
~-*-~
hello again!
the great refactoring continues.
~-*-~
2023年06月19日
~-*-~
long time no see! :]
removed blog tab
removed site pet since it brokened
small fixes
~-*-~
2022年01月15日
~-*-~
new homepage logo!
trapped my neighbors in a little marquee box
added a link to gifypet on the missingno page
adjusted some external links again because they felt Wrong
~-*-~
2022年01月14日
~-*-~
add neighbors to home page
add site pet to links
i forgot to make buttons that lead to external links to open in new pages awjkgnjkawg they do now
~-*-~
2022年01月13日
~-*-~
added a journal entry
added a link to projects.html
updated to-do list
made all external links open in a new tab
made bonepyre's return link take you back to projects instead of the homepage
~-*-~
2022年01月03日
~-*-~
changed all css ids to classes, updated pages accordingly
added a tiny bit of javascript to journal.html to show off my godawful learning skills
added a journal entry
happy new year btw ajkwgmkwa
~-*-~
2021年12月30日
~-*-~
added a journal entry
added links, web dev resources pages
style.css modularized into 6 far more readable css files
minor fixes
probably the last mostly template-related update–future updates will be more focused on content, like changing today's weather/theme, projects, etc
~-*-~
2021年12月29日
~-*-~
new navbar icons!
new webbutton!
new favicon!
new homemade gifs!
refactored almost everything – every html page except bonpyre now uses a static site generator (jekyll), which will make changes much easier to implement in the future since i will not have to repeat as much code.
this also means i now know a bunch of Liquid. neat!
style.css is now a monster!
~-*-~
2021年12月27日
~-*-~
journal entry added!
accidentally broke the navbar while updating lmao.. it has been fixed
made update log an actually readable size
added a cbox to the index page
moved mood indicator to the index page
fixed main_content id, moved header and footer into their own divs bc im a mess and my code is too
~-*-~
2021年12月26日
~-*-~
updated contact, blog, and project pages
linked pronouns.page in about page
added journal and 中文日记 pages
minor fixes, modified navbar
~-*-~